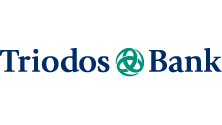 Triodos Bank is an ethical bank established in The Netherlands over 30 years ago that has been operating in Catalonia since 2006 which follows a policy of responsible investment. It specializes in the following areas:
Nature and the Environment: biological and biodynamic agriculture; renewable energies; bioclimatic architecture and construction; environmental technology (transport, water, waste management, etc.).
Social Sector: Integrating people facing social exclusion, health and social assistance to the weakest and people in need of special attention, development cooperation, fair trade, micro-credits, etc.
Culture: Artistic and cultural activities, education, plastic and performing arts, music, personal and spiritual development, sustainable and cultural tourism.
Its mission is:
To contribute to the creation of a society that fosters a high quality of life focusing on human dignity.
To facilitate a responsible use of money to individuals, companies and organizations, and to promote a sustainable development.
To provide its customers with sustainable financial products and a high-quality service.
Where does it invest?
Triodos Bank only offers financial support to companies and organizations that are active in the social, environmental and cultural sectors.Its investments, besides improving the quality of life of persons and respecting the environment, are economically viable.
How to apply for financing?
The investment policy of Triodos Bank targets exclusively those companies and initiatives with clear social, cultural and environmental objectives. If your company or organization develops its activity in one of these sectors, Triodos Bank offers you the adequate answer to your financial needs.
Which products does it offer to companies and organizations?
Triodos Bank is also the bank for companies and institutions that want to manage their cash flow following the criteria of Socially Responsible Investment. Because besides profitability, safety and responsibility it offers a social benefit for the savings of your entity.
How to opperate with Triodos Bank?
You may easily operate with Triodos Bank in several ways:
By phone: dialling 902 360 940 from Tuesdays to Fridays, from 09.00h to 18.00h and on Mondays from 10.00h to 18.00h.
Over the Internet: from any place and at any time.
By post: free and using the forms provided and envelopes paid at destination.
Offices: visiting any office from Tuesdays to Thursdays, from 09.00h to 17.30h, and Mondays from 9.00h to 17.00h.
For further information visit www.triodos.es