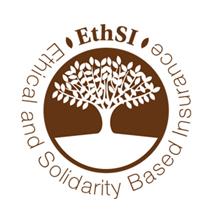 The EthSI is a distinction guaranteeing the quality of the management of certified companies.
It takes into account aspects relating to an ethical behaviour of the organization: social responsibility, a socially responsible investment and other parameters: mutality, transparency, bondage to social economy, etc.
It is about certifying the adoption of these criteria, in order to bear transparency on the insurance sector. The purpose behind this is to provide users with a tool to chose the product that best adapts to their values using a set of objective parameters.
More information www.ethsi.net